Minister
Rev. Annette Olsen
 
Annette's first introduction to Unity was attending Unity of Fayetteville in 1990.  She has been directing music and choir here for almost 30 years. She is a gifted musician, songwriter and speaker.  Music is an integral  part of her ministry.  Her passion is to interplay heart-felt music with divinely inspired messages that evoke the experience of Oneness. Annette presents a variety of transformational Sunday morning experiences in conjunction with guest musicians and guest speakers.

She works with the Unity of Fayetteville CommUnity to create learning and service opportunities that inspire each person to be a Loving, joy-filled presence in this world. Her mission is to co-create, with the Fayetteville commUnity, transformational experiences for conscious spiritual living.  On her spiritual path she is aware and willing to open to the shadow aspects alive in herself and others, revealing our Greater Good.  She works diligently to create a space where prayer and meditation are principal in the practice of Unity of Fayetteville's deepening expression of the Truth of Who We Are... Christ expressing as you.  As our way-shower Jesus was in service to others, we delight in opportunities to serve the Greater Fayetteville community.

Annette is an Ordained Minister through Unity Worldwide Ministries, has a B.S. in Education from the University of Arkansas, is a Licensed Unity Teacher (L.U.T.),  a Competent Communicator with Toastmaster's International, and a practiced student and teacher of Mindfulness Meditation.

You can contact Annette at  annetteolsen@unityfay.org

 

Sr. Licensed Unity Teacher
Katherine Guendling

Katherine Guendling is an Esoteric Christian, Sufi, Buddhist, Hindu Jew.  When she found Unity in 1987 and heard the words "We honor all the paths to God and wherever you are on that path, you are welcome here" she knew she had found home.  
She has been a member of Unity of Fayetteville since 1989 and has volunteered her service as our Director of Services; Event Director; Youth and Family Ministry Director; Youth of Unity Sponsor, Small Group Ministry Trainer and on our Board of Trustees twice.  She has also been known to water plants, clean restrooms, wash windows, write newsletter articles, and play with abandon.
As our Sr. Licensed Unity Teacher she delights in teaching Unity Metaphysics, Self-Awareness, Self-Care and other Unity courses that are required to obtain a certification in Unity Worldwide Spiritual Institute's Spiritual Development Program.
As the Spiritual Leader of Unity Silent Retreat Ministry of the Ozarks she leads Silent Retreats ranging from as short as 24-hours to as long as 10 consecutive days.  
She earned a BA in Communication with a Minor in Religious Studies from the University of Arkansas; is a Certified Mediator and a professional volunteer in the larger Fayetteville community.  She is happily married to her Beloved, Randy Guendling and they live in Fayetteville, Arkansas.  Their oldest son, two grandchildren and great grandson live in Texas. Their twin sons live in Colorado.
You can contact Katherine at:  silentretreatministry@gmail.com
 
Small Group Ministry Coordinator
Chrysi Black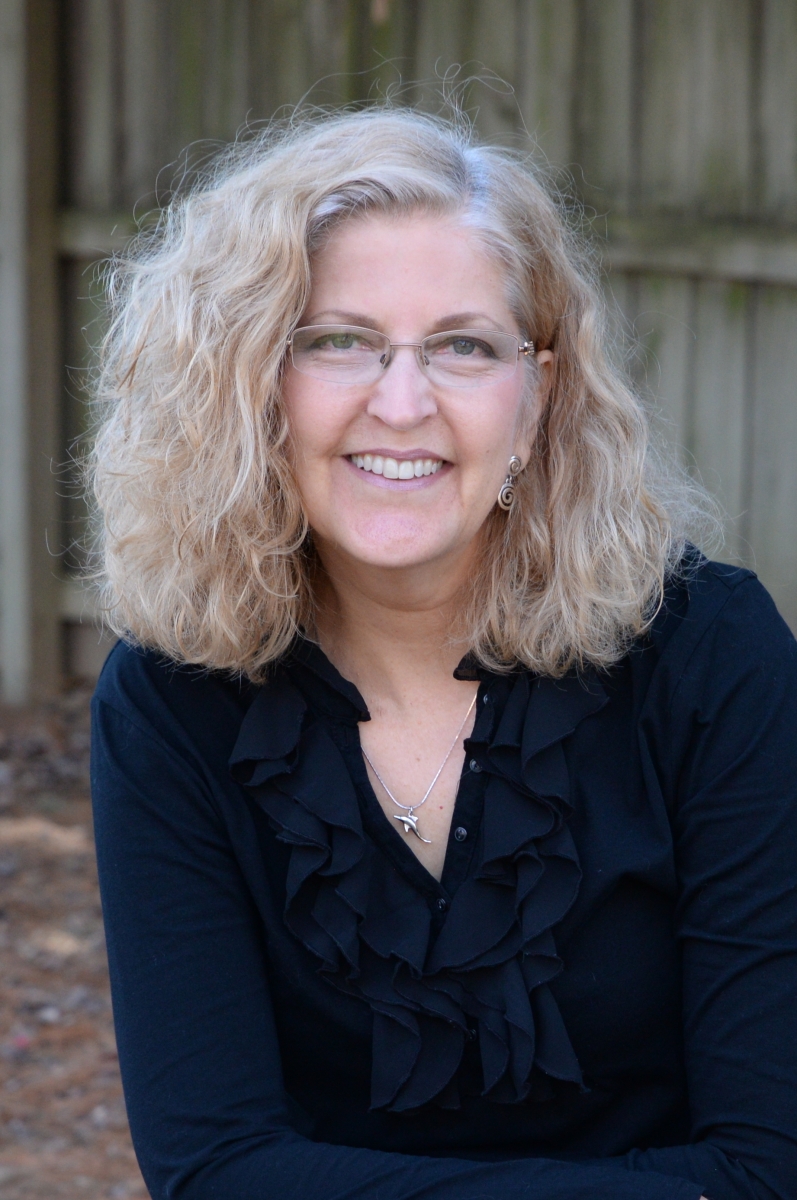 Chrysi Black is our Small Group Ministry Coordinator, serving since 2017 and fulfilling her vision of creating opportunities for inspiring connections and transformation within our community. She organizes small group book discussions several times a year, which are held in member's homes. The groups meet weekly for 8 weeks, gathering with a sacred purpose, developing meaningful friendships, encouraging spiritual growth, supporting each other in times of joy & challenge, and participating in a community service project.
The Unity Movement calls these small group book gatherings "Spirit Groups." Chrysi received her training in 2017 at Unity Village as our Spirit Group Program Leader & Trainer.  We currently have five Unity members who are trained facilitators in leading these small groups.  The book gatherings are not classes, but rather are opportunities to discover personal insights within loving settings. Each week also includes prayer & meditation, deepening connections.
Another opportunity for communing in spirit is with "Sisters in Spirit" (SIS), Unity's monthly women's group.  Chrysi is also the coordinator for SIS. It meets the second Saturday morning of each month from 10:00-12:00.  Each month could have a different connecting focus: crafts, games, outings, meditations, movement, the ideas are endless! These gatherings might be held at Unity, in someone's home, or another location.  SIS purpose is to celebrate our feminine connection with joy, encouragement, laughter and fun!
Chrysi has been a Unity member since 1993, beginning in Dallas and moving to Fayetteville in 2007.  She has served on our Board of Trustees 2010-2017, and has returned to lovingly serve another term beginning 2019.  She also coordinates our Ushers on Sunday mornings.  In Dallas, Chrysi was a Y.O.U. Sponsor (high school youth) for 8 years, again fulfilling the passion to inspire connections & transformation.  
She loves to serve, give back and share her gifts! She says, "I look forward to your participation in one of the small groups!  Let's journey together!"